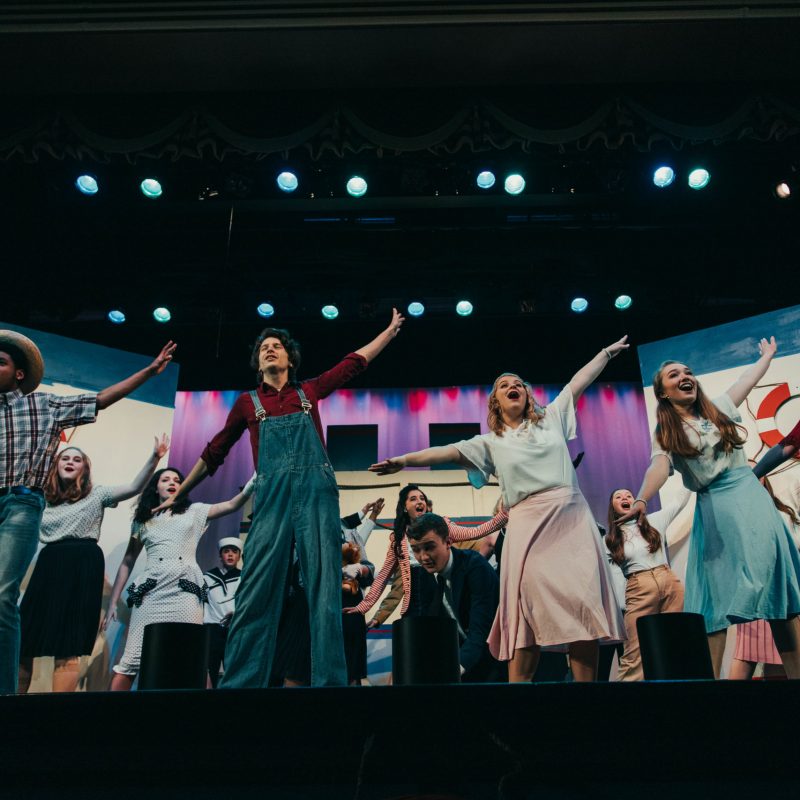 The Main Street Players and Main Street Kids are our in-house theatre companies comprised of local volunteer actors. We strive to produce community theatre at a professional level!

In 2010, the Dallas Theater began producing live theater with our resident community theater company The Main Street Players as well as our children's company Main Street Kids and our Main Street Teens.
The Dallas Theater, home to the Main Street Players, strives to produce two plays and/or musicals a year. We are always looking for new faces to join our community. We welcome people of all experience levels and backgrounds to audition.
Main Street Players' Past Productions
Steel Magnolias
The Wizard of Oz (Main Street Kids)
The Pajama Party Murders
Charlie & the Chocolate Factory (Main Street Kids)
The Marvelous Wonderettes
Funeral for a Gangster
Peter Pan (Main Street Kids)
The Best Christmas Pageant Ever
Annie – The Musical
Driving Miss Daisy
Charlotte's Web the Musical (Main Street Kids)
Murder in 3-D
Cheaper By the Dozen
Disney's High School Musical JR (Main Street Teens)
Murder, Country Style
Jack and the Magic Beans (Main Street Kids)
Shrek the Musical JR (Main Street Teens)
GRITS the Musical…October
Disney's Beauty and the Beast JR (Main Street Teens)
Cinnamon GRITS: Christmas in the South
GREASE the Musical (Main Street Teens)
The Best Christmas Pageant Ever the Musical
Anything Goes the Musical (Main Street Teens)
James and the Giant Peach
Disney's The Little Mermaid
CLUE
The Wizard of Oz (Main Street Teens)