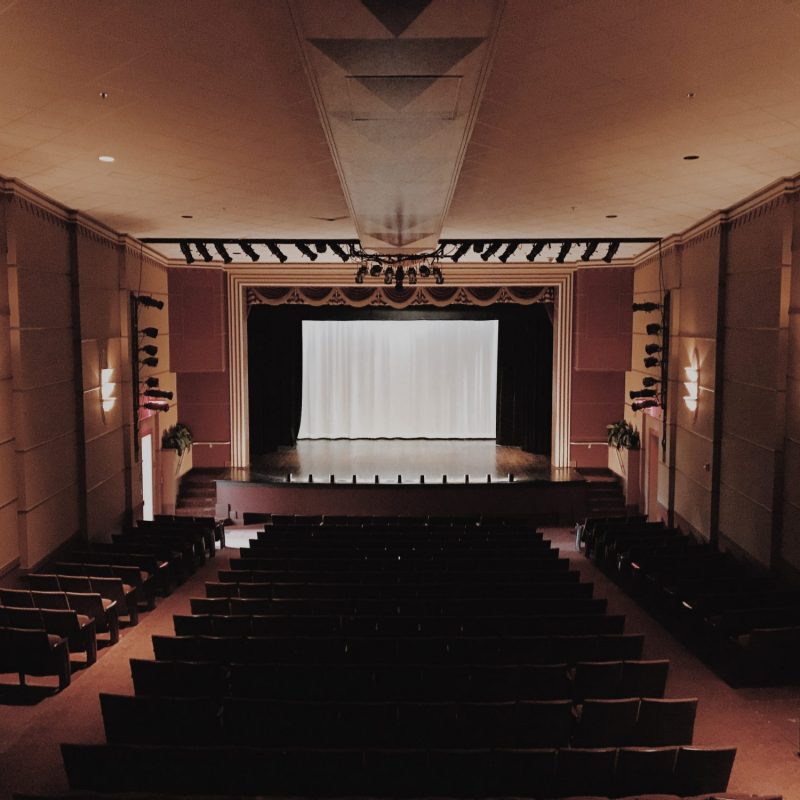 The Dallas Theater is a beautiful, fully restored, art-deco styled theater dating from the 1940's that comfortably seats just over 500 guests. Due to the quaint seating arrangement it is the perfect venue for all types of events. We have hosted everything from weddings, dance recitals, concerts, theatrical shows, fundraising events and graduations. Our stage also houses a full size projector screen that is perfect for movies. Looking for a party space perfect for food, drinks and dancing? Our adjacent Civic Center is an excellent choice and also available for rental.
Your rental includes use of the lobby, the house (seating area), stage, backstage, multiple dressing rooms, and an extra room downstairs with refrigerator/counter space (aka the "Green Room"). You will also be provided with a light technician and a sound technician that can cover up to 4 vocals and one instrument. We are happy to discuss your technical needs with you!
For public ticketed events, we require the use of our ticketing service for a small, per ticket, fee that covers us handling all of your ticket sales.


Tech Info: Behringer X-32 mixing desk, Lexicon 64 Channel Equalizer, SM 58 Sure Microphones (wired and wireless), SM 57 Microphones, SM 92 Sure Compressor Microphones, State of the Art Lighting System, ETC 24 / 48 Console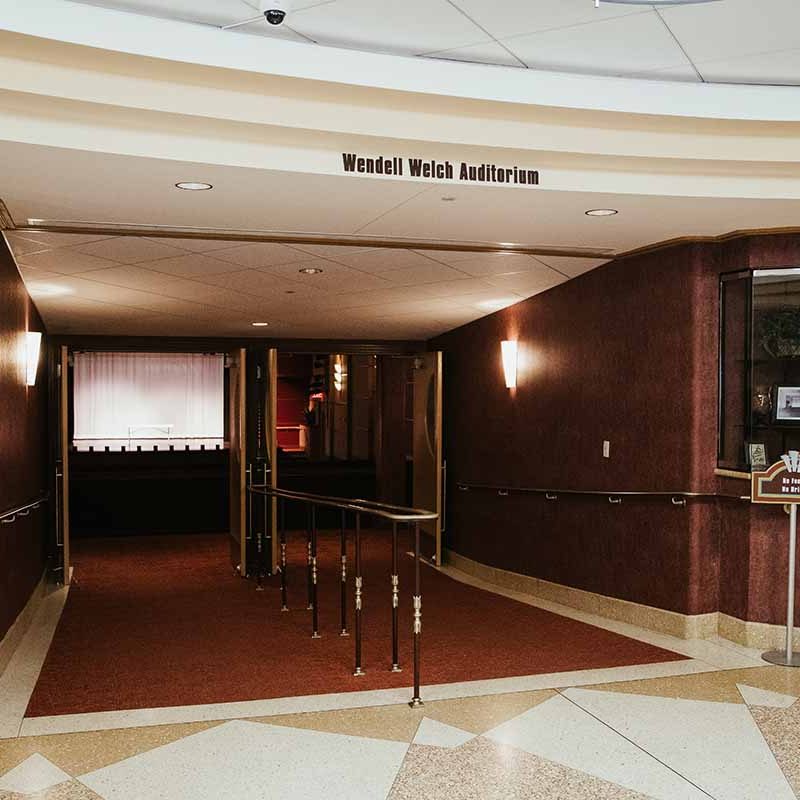 Rental Time

Regular Rate

Non-Profit Rates (501-C3)

*Rehearsal: $300 for first 3 hrs and $75 each additional (this does not include technician fees)
*30% of your total is due at signing.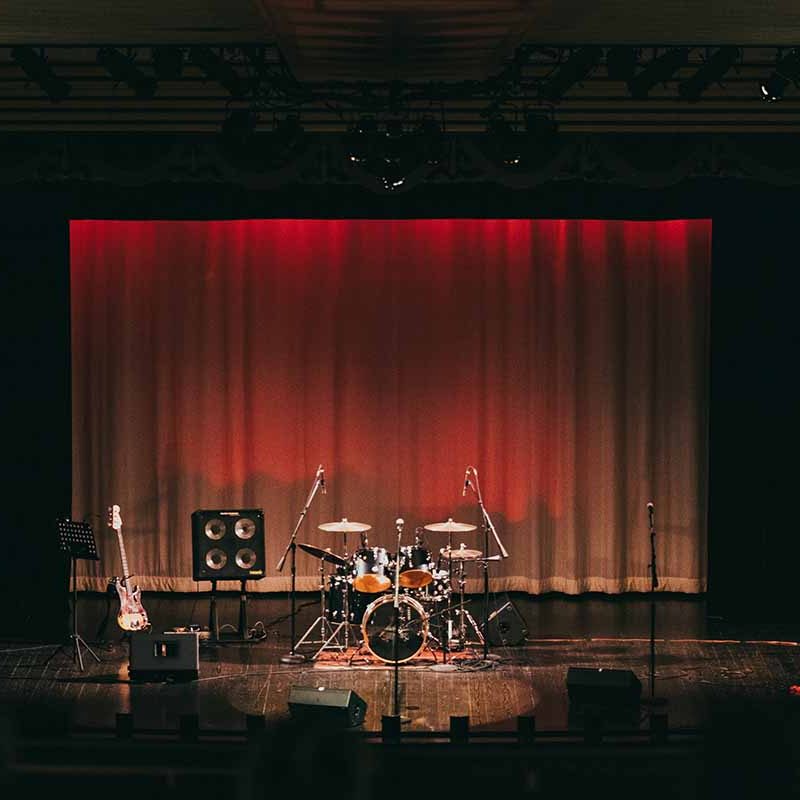 The above rates refer to the time the doors open (1 hr prior to show start) to the end of the show. There is a $50/hour load-in/load-out fee for setup time prior to event start and breakdown after the show ends. Cleaning Fee of $100.00 applies to all theater rentals, as well as a technician fee of $18 per hour per tech with a 4hr minimum. Non-Profit rate is only given with proof of 501(c)3 status (form must be submitted), ticketed events must be booked six months in advance.
ALL RENTALS REQUIRE A $200 REFUNDABLE DAMAGE DEPOSIT.
The damage deposit is returned to the rental client once management sees there is no damage to the building or breech of the contract.
Damage deposit will not be cashed without notifying rental client prior.
30% of your total rental fee is due at signing.
All deposits are non-refundable but do apply to the total rental fee.
Final payment is due (30) days prior to event to avoid cancellation.
We always enjoy speaking with you about your event and giving tours of our beautiful venue, however, we request that you call to book tours/meetings.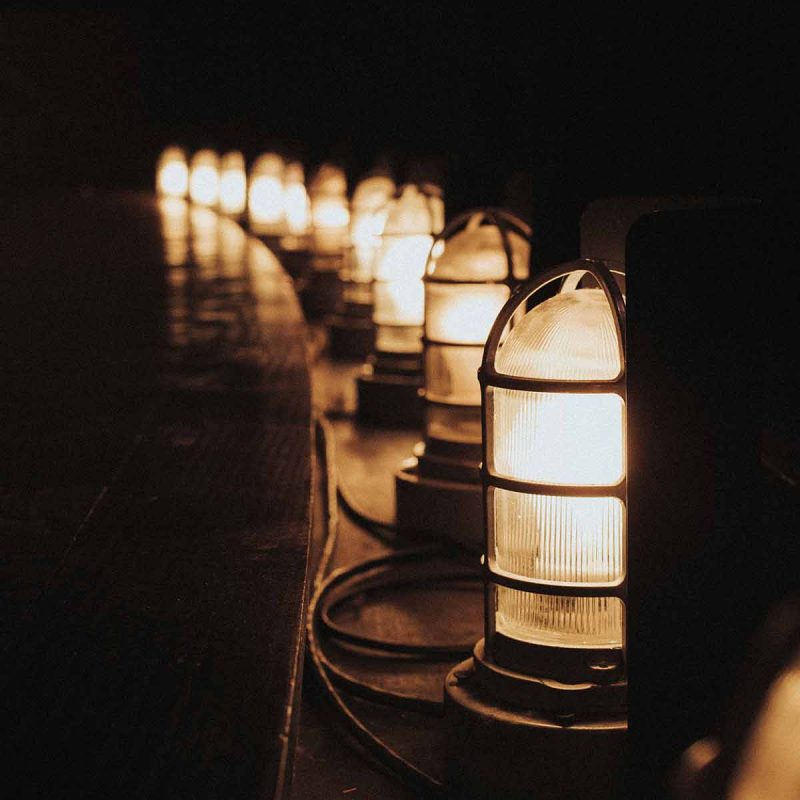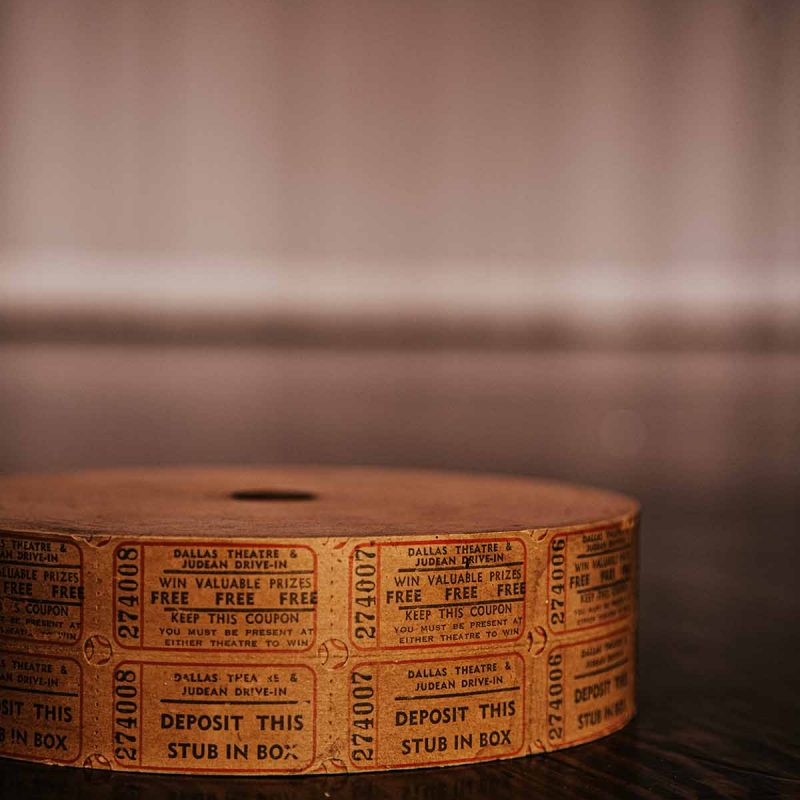 Cancellation must be received more than (30) days prior to even and must be received in written form.
If an event is canceled more than (30) days prior, we will transfer all deposits and pre-payments to a new date no more than (1) year from original rental date. If the date is transferred, all deposits and pre-payments will apply to the new date but, 100% of the remaining total rental fee will be due at the time of the new booking.
If an event is cancelled less than (30) days prior, all deposits and pre-payments are forfeited.
The Dallas Civic Center is a modern, sleek, versatile, indoor venue boasting nearly 3000 square feet of space with seating for up to 200 guests. We provide space for all types of events – corporate meetings, receptions, parties, art shows, showers, and more. We offer the freedom you need to plan the perfect event as there are no required onsite vendors.
Interested in renting the Dallas Theater? Simply fill out the form below, and a member of our staff will contact you within two (2) business days. If you don't hear from us please call 770.445.5180.