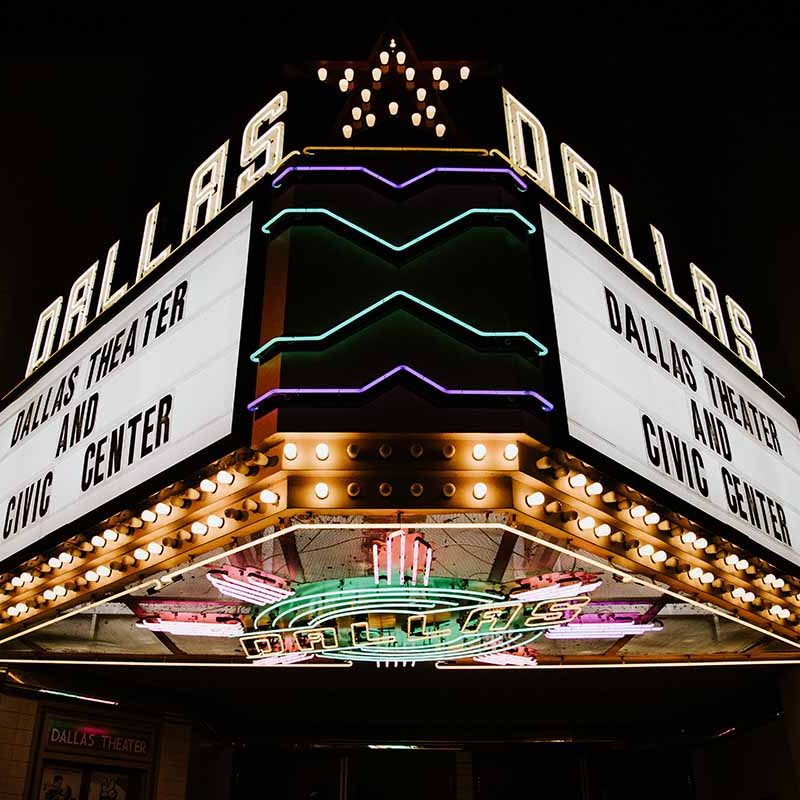 Make Your Occassion Special
The Dallas Theater marquee is available to rent for special occasions. The availability of the marquee limited and based on the current show/rental schedule.
Here is what you need to know:
You must contact the Dallas Theater no less than 48 business hours before your requested date.  A request is not a guarantee of availability.
Rental fee: $75.00 for 12-24 hours based on schedule and availability.
You are guaranteed to have both daylight and night time (with the marquee lit) hours.
Rental fee can be paid in cash, credit card or money order and must be paid 24 hours in advance.
You may rent only one side of the marquee.
We do our best to give you your choice of sides. However, the Dallas Theater events and rentals of the Theater take precedence.
If the marquee cannot be changed due to weather conditions we will do our best to notify you ASAP. You will be offered the opportunity to reschedule.
All fees are non-refundable, RAIN or SHINE. We will only offer a refund if the marquee is unable to be changed due to weather conditions.
The marquee has 3 lines with room for 20-21 characters per line including spaces in ALL CAPS.
Once your message has been displayed on the marquee it cannot be changed.
If changes are needed before your message is displayed, only the person listed on the booking form will be allowed to make changes.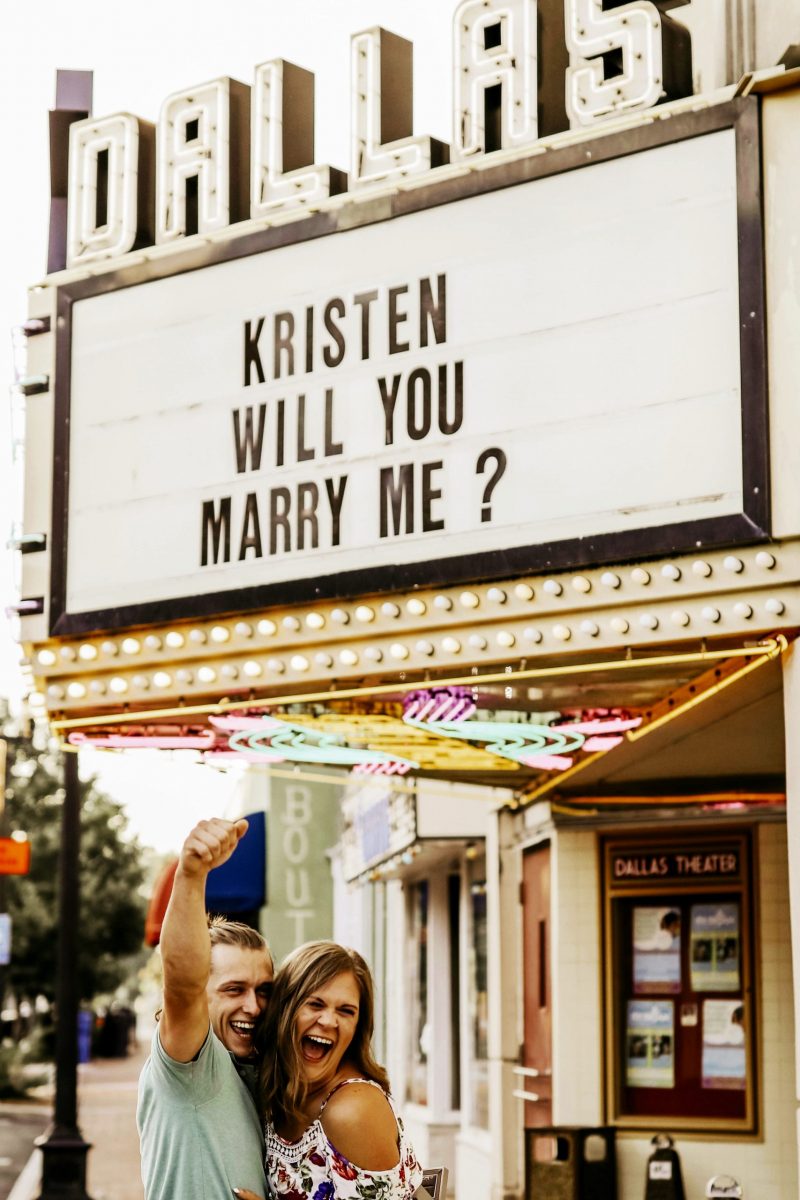 The Dallas Civic Center is a modern, sleek, versatile, indoor venue boasting nearly 3000 square feet of space with seating for up to 200 guests. We provide space for all types of events – corporate meetings, receptions, parties, art shows, showers, and more. We offer the freedom you need to plan the perfect event as there are no required onsite vendors.
Interested in renting the Dallas Theater? Simply fill out the form below, and a member of our staff will contact you within two (2) business days. If you don't hear from us please call 770.445.5180.